St. Benedict's Monastery Bookstore
……………………………………………........................
.
WE HAVE A WIDE SELECTION of new books and gifts, including titles in monasticism, centering prayer, Ignatian spirituality, the Enneagram, spirituality and the contemplative life. The works of Fr. Thomas Keating are always in stock and available. In addition, a selection of fine art, icons, candles, and religious gift items, candies, Trappist Preserves, honey produced by the Monastery bees, and correspondence and greeting cards are available.
Can't come in? Our online bookstore is always open at www.snowmassbookstore.com, and items purchased can be sent directly to you. Your questions and suggestions are always welcome at our email address snowmassbookstore@gmail.com.
The Monastery bookstore is now open daily from 8:00 A.M. to 8:00 P.M.
Thank you for your continued support of our monastic mission and ministry! ✜
Thomas Merton's Snowmass
……………………………………………......................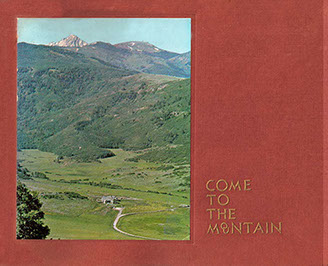 IN 1964, the superior of St. Benedict's Monastery, Joachim Viens, invited Fr. Thomas Merton of the Abbey of Gethsemani in Kentucky to create an information booklet for those interested in the monastic life. As Merton himself briefly described it, Come to the Mountain was "a meditation on monasticism in its twentieth century context," composed of five brief chapters focused on its essential qualities and observances.
After more than half a century, Merton's characteristically clear and concise description of monastic life speaks of the ideals, values and principles which it continues to offer today. "The monk is not so different after all," Merton writes, "and has a very definite role to play in the modern world."
Photographers Ferenc Berko and David Hiser provided the illustrations which accompany the text, and preserve a visible record of life at St. Benedict's Monastery. Although all of the monks who appear at work and prayer have since passed on into the kingdom of god whom they loved and served at St. Benedict's Monastery, their legacy continues to motivate and inspire those who follow them today. Read more. ✜